We are prepared and ready to lead you to success and prosperity in autonomous retail
Erez Gur used to own a retail chain of 23 shops in Israel. In one week, 30% of his employees called in sick or absent, and he discovered that three workers had taken products with them without paying. He began to wonder whether it was possible to create a shop without employees, delivery personnel and managers. It would make it so much easier if absence could be reduced to 0%.
First he looked into vending machines, but people want to 'touch and feel' a product before buying it and this is obviously not possible with vending machines. Thinking out of the box, Erez got in touch with childhood friend who have a lot of experience in algorithms and automation: Prof. Ofer Levi.
Having decided that imitating Amazon Go would not be a good idea – because of the system's 18% risk of mistakes.
Erez thought about more acceptable solutions. The team went on to create technology with a 100% identification rate, using facial recognition. This system also eliminates ethical problems like discrimination.
Erez Gur sold his retail chain of shops, and invested all the money in concept development, avoiding the need for finding private investors or setting up an investment firm at the seed stage.
Meet the Inshop Executive Team
Specializes in B2B/B2C computing, franchise chains and logistics with emphasis on creative automation for productivity increases and saving in management costs. Has extensive knowledge and success in development and implementation of marketing and selling methods, import and branding. Founder of two leading Israeli retail chains.
Prof. Ofer Levi
Chief scientist
Ph.D. in Scientific Computing and computational Mathematics from Stanford University, M.Sc. in industrial Engineering. Specializes in mathematical and statistical modeling of systems, algorithms design, simulations and data mining. A senior academic faculty member at the Open University of Israel and served as professional consultant for high-tech companies in the Silicon Valley, California.
Natalie Pe'er
Software development team leader
Information systems engineer with over 10 years of experience in the field of Web with special expertise in financial processes, inventory management and logistics in B2B/B2C environment.
Raz Kofman
Software team lead
Code architect. Senior software developer and consultant. Excels in modeling real-life problems into efficient software designs. Proven hands on experience with multiple stacks – python, JVM, and .NET, profound knowledge of cloud services, and a dog person.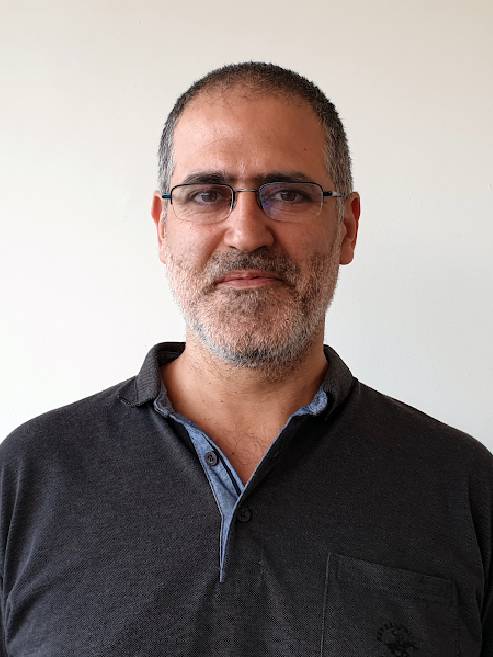 Yoav Baras
Senior software engineer
Senior full-stack software engineer, husband, and father. Experienced in large-scale frontend/backend software development and infrastructure management. Skilled in various programming languages and tools, with a passion for learning and implementing new technologies efficiently. Previously worked on projects for The United Nations, Harvard University, and many others.
Nitsan Fridlender
Product Manager
Passionate and motivated product manager. Responsible for defining product specifications, production timelines, and in-depth plans for product development, in addition to involvement in operations, process management, and communication with outside parties.